User:Dariof
From Xen
Dario Faggioli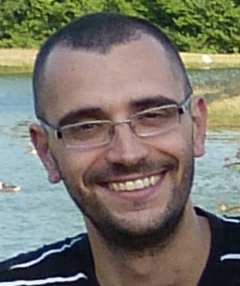 I did my PhD at RETIS Lab, Scuola Superiore Sant'Anna, in Pisa (Italy). During it, I worked on real-time scheduling within the Linux kernel, and got the chance to show what I was doing at the 2010 Linux Kernel Summit. I'm currently employed by SUSE, working on the Xen-Project, and on other virtualization technologies.
More on me here.
Contact Informations
web: personal Website;
e-mail: <raistlin_AT_linux_DOT_it>;
GnuPG Key Fingerprint: 2A78 AD5D B9CF A082 0836 08AD 9385 DA04 4DC8 3AC4;
jabber: dario.faggioli at jabber.org;
skype: d.faggioli;
IRC: dariof on OFTC and Freenode.